Search Kentucky Lodging
Select the area below you are interested in staying to view our available Kentucky golf accommodations in Lexington and Louisville. If you have questions about any of our hotels, villas, or resorts call us or request a golf package quote.
Featured Lodging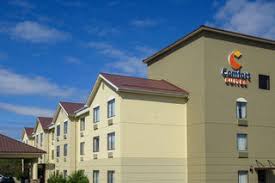 Comfort Suites Georgetown
Comfort Suites Georgetown offers a relaxing stay north of Lexington and near several top golf courses. Enjoy daily free hot breakfast before you hit the links. Additional amenities include free WiFi, fitness center, and an indoor pool.