Search Kentucky Lodging
Select the area below you are interested in staying to view our available Kentucky golf accommodations in Lexington and Louisville. If you have questions about any of our hotels, villas, or resorts call us or request a golf package quote.
Featured Lodging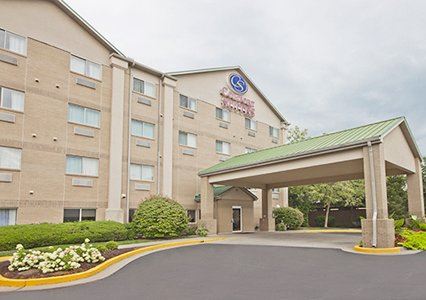 Comfort Suites Lexington South
Minutes away from Rupp Arena, University of Kentucky and walking distance to a variety of restaurants. Complimentary high-speed internet, USA Today, and breakfast. Offers king suites or double beds. Visitors will enjoy browsing shops at the Fayette Mall, just one mile away. There are also several specialty shops and a variety of restaurants within walking distance of this Lexington, KY hotel. Applebee's Neighborhood Grill & Bar is next door to the hotel. Comfort Suites makes for a comfortable stay for all Lexington golf packages.