Search Kentucky Lodging
Select the area below you are interested in staying to view our available Kentucky golf accommodations in Lexington and Louisville. If you have questions about any of our hotels, villas, or resorts call us or request a golf package quote.
Featured Lodging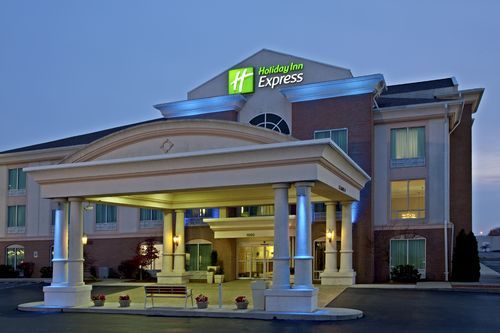 Holiday Inn Richmond Kentucky
Holiday Inn Express is just off I-75 close to Lake Reba, Gibson Bay Golf Course, and Eastern Kentucky University. Hotel features a two-story breakfast area, upgraded hotel rooms, and indoor pool. Hotel also offers wireless internet and fitness center.