Search Kentucky Lodging
Select the area below you are interested in staying to view our available Kentucky golf accommodations in Lexington and Louisville. If you have questions about any of our hotels, villas, or resorts call us or request a golf package quote.
Featured Lodging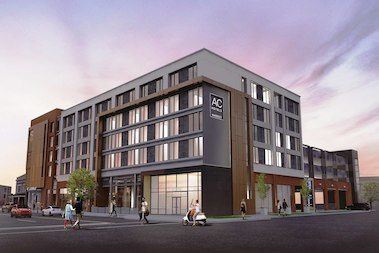 AC Hotel Louisville Downtown
AC Hotel Louisville Downtown is a new Marriott property conveniently located in NuLu (New Louisville) in the East Market District of Downtown. Spacious rooms with premium bedding will give golfers a great night sleep. Complimentary breakfast is included.