Search our Kentucky Golf Courses
Select the area below you are interested in playing to view our available Kentucky golf courses in Tampa, Orlando and St. Augustine. If you have questions about golf courses, layouts or pricing call us or request a golf package quote.
Featured Golf Course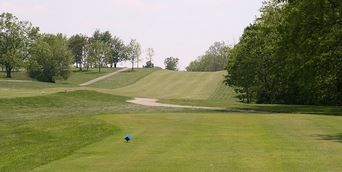 Weissinger Hills Golf Course
Located in beautiful Shelbyville, Kentucky, Weissinger Hills is located just seconds off of I-64. Weissinger Hills is easily accessible from Lexington, Louisville and Central Kentucky. A nice option for Louisville golf packages. This new course is well bunkered, has narrow fairways, and large greens. This Shelbyville golf course has five elevated greens, and water hazards (lakes) come into play on four holes. The signature hole is #2, a 470-yard, par 4, featuring an uphill fairway and a flat green. However, the four water hazards guarding the left side of this hole not only make it one of the most difficult holes on the course, but also one of the most scenic. Senior discounts are available on Tuesday's and Thursday's.